Harmony Grove Senior Beta Club
Mission: To promote the ideas of academic achievement, character, service and leadership among elementary and secondary school students.
Motto: Let Us Lead by Serving Others
Sr. Pledge: I solemnly declare that I shall always strive to hold fast to the principles of honesty; to endeavor constantly to maintain a creditable record; to cultivate in my life and conduct the principles of service and leadership. I further pledge myself. To cooperate with the members of this club in the promotion of sense of individual responsibility. To our school, community, state, and nation; to make right the master of might; and to consecrate our comradship to mutual helpfulness and to the betterment of our fellow students.
The 4 Pillars of BETA
Achievement, Leadership, Character, and Service
2018-2019
The Harmony Grove Senior Beta has already be very active this year at HGHS! The beginning of August, the Beta officers met and planned the year with activities and fundraisers. The first day of school, the 7th graders were greeted by inspirational messages that were placed on their lockers. We as upperclassmen remember how excited and/or scared we were about coming to high school and we hope this brighten their day. During the Beta sponsored senior breakfast, Mrs. Je...nkins talked to the seniors about painting a senior tile for the hallway. It has been a huge success. If you have not visited the main hallway please do, the seniors have done a great job. We have given out 23 gift basket to the new students this year. The baskets consisted of a notebook, pens and pencils, sticky notes, note cards, and a few snacks. Our new students were very appreciative! A memory wall was also place in the hallway for anyone to stick pictures. These pictures can be from today or older pictures, memories of you going to school at Harmony Grove. We hope by the end of the year that the memory wall will be full. Fundraisers planned for the year are, Birthday/Gift Baskets, Movie/Babysitting Night, Valentine Movie and Dinner, and a Spring Golf Tournament. We hope you will support us as we raise money to do more projects for the student body. Plans for money earned will also go to Senior Beta Scholarships and a canopy that will cover the outside lunch area for our students. Thank you for any help that you might give!
Senior Breakfast-
2017-2018
This year Harmony Grove Sr. Beta has picked several projects they will be involved with, they are: Breast Cancer Awareness, Huck's Military Project, School Climate, Mission Possible, and Community Clean-up!
Breast Cancer Awareness Month
Beta sold Breast Cancer Awareness t-shirts during the month of October and raised $250 for the American Cancer Society!!
HUCK'S MILITARY CARE PACKAGE PROJECT
Huck is 7 year old and attends Spring Hill Elementary, Springhill, AR. Huck is the son of Caleb and Briana Plyler of Spring Hill, AR. Earlier this year Huck started what is known as "Huck's Military Care Package Project". Huck started the project because of what the military does for our country, in Huck's words "We do this because they help us, so we help them." Huck's project is comprised of putting together care packages for members of the Arkansas National Guard currently deployed in Horn of Africa and other areas. His care packages include items such as non-perishable snacks, lip balm, sun screen, personal hygiene products socks and more. Huck was recently honored by Congressman Bruce Westerman, at the United State Capitol, Wednesday, July 26th. If you would like to donate items to Huck's project the drop off businesses are: Hempstead County Farm Bureau at 1902 E 3rd St #3 Hope, AR, OPED at 625 Adams in Camden, AR., or Harmony Grove Schools. Huck has currently sent out around 80 boxes to our military, if you have a family member deployed we would love to hear from you, feel free to call us with addresses and we will send to your loved one, or message us on Huck's FB page "Huck's Military Care Package Project" with address information.
For more information please contact 870-723-0604-Briana or 870-703-1394-Caleb
Follow Huck on Facebook at
"Huck's Military Care Package Project"
Senior Beta will be helping throughout the school year so bring your items anytime!!!
School Climate – Kindness Posters
Senior Beta Believes everyone needs a little kindness in their lives. As you walk the halls of the high school you will be able to pick out several handcrafted posters that the Beta members created their self.

Activities in October
Jostens's Reissuance Trip to Conway
Mr. Will's Birthday
Beta Induction
2017 Homecoming
Halloween Party
Oakley Nimmo and his Family
Oakley Nimmo is a 3 year old little boy fighting a relapse of Stage IV Neuroblastoma. Join us in prayer for this little guy!
If you didn't get a chance to buy a fundraising ticket to help Oakley and his family from one of the Beta members you can give at Farmers Bank and Trust in Camden and Bank of Bearden. Thanks
Following Oakley on Facebook…..Prayers for Oakley!!!
Mission Possible
Our Beta members are involved in giving something to everyone in our high school! Each 9 weeks members will draw a name of a non-beta member and write a word of kindness and add a small gift for that person! What better time to begin spreading kindness and love then the Holidays!!!
November Activities
Sr. Night Tailgating with FBLA
Veteran's Day Activity
The Sr. Beta Club is in the process of doing the "Battle of the Classrooms" right now! The winning class will win a Pizza Party!!!!! So start bring in those supplies for our military!!!!!
Yearbook would like any fishing and hunting pictures you might have taken, email to Grace Vint!!!
Happy Thanksgiving Everyone
Huck and some of the Sr. Beta members boxed up military supplies on December 1. We had 17 boxes and $150 to help mail the boxes. Sr. Beta will continue helping Huck until May so if anyone would like to donate see Mrs. Jenkins!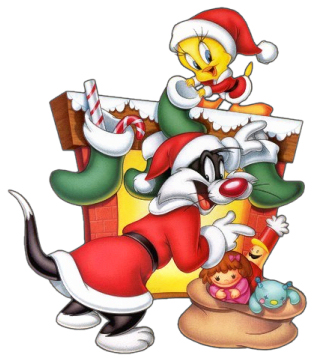 Merry Christmas!!!
January 2018 begins Sr. Beta Convention – this is the first time our students have been to the convention in eight years! We didn't complete in any event this year but next year watch out we hope to be there and to complete in every event!!!
Here are a few pictures from the students that went to Hot Springs!!!
The students got to hear amazing talent, great speeches, wonderful skits, danced a little and saw how over 3,000 Beta responsed to other Beta members state wide!
And………………………………………..Got to eat at Buffalo Wild Wings!!!!!!!!!!!!!!!!
WE HAD A GREAT TIME! WE CAN WAIT TILL NEXT YEAR!!!!!
In February we continued our Secret Mission Impossible Kindness Project!
We hope the students that have been recieving our little notes having enjoyed them!!!
The first of March we were invited to participate in a cardboard challenge at the Daffodil Festival downtown Camden. Our 5 member Beta team "Beta Builders" created an awesome cardboard sculpture of two daffodils in a Grapette Bottle! They won the Daffodil Award!!! Sooo Proud of Them!!!!
Mr. HGH Pageant – this pageant help raise money to buy senior stoles, cords and give a senior scholorships. It was such a fun night, full of laughter, smiles and lots of memories were made! Sr. Beta hopes to make this an annual event so be ready to make a lot more memories in the coming years! Here is a link to all the picture Kaci Reede took that night….thanks Kaci!
http://kaciereede.smugmug.com/HG-Events/Mr-HG/i-HgQLKc9/A